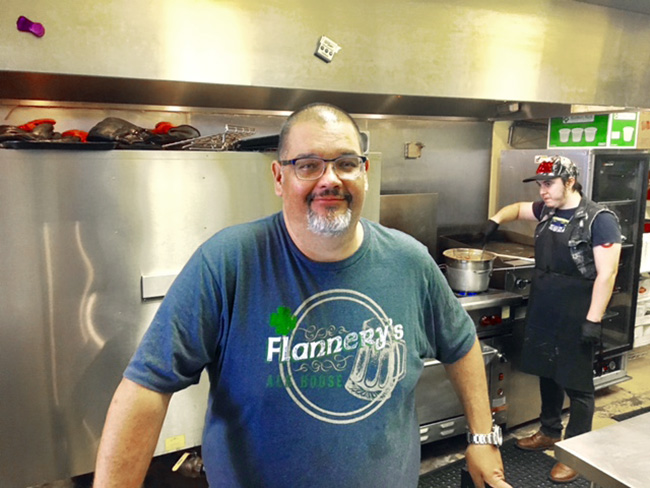 James Jones of Big Cat BBQ
Last month we wrote about James Jones and his amazing life's journey that led to the beginning of Big Cat BBQ in Cedar Park.
James' dogged determination not to be overwhelmed by a series of physical misfortunes is evident in the care he takes in preparing his barbecue. And we'll discuss the variety and quality of that 'cue in this review.
Big Cat has become a hit in Cedar Park. And my two tastings have shown me what I needed to know. The cue flat out rocks!
Let's begin with the brisket. The moist half of the brisket, smoked over a fire of pecan wood, is as tender as I've seen. But it's not overly fatty or greasy. It is just a palate pleaser, coaxing every ounce of flavor from the meat.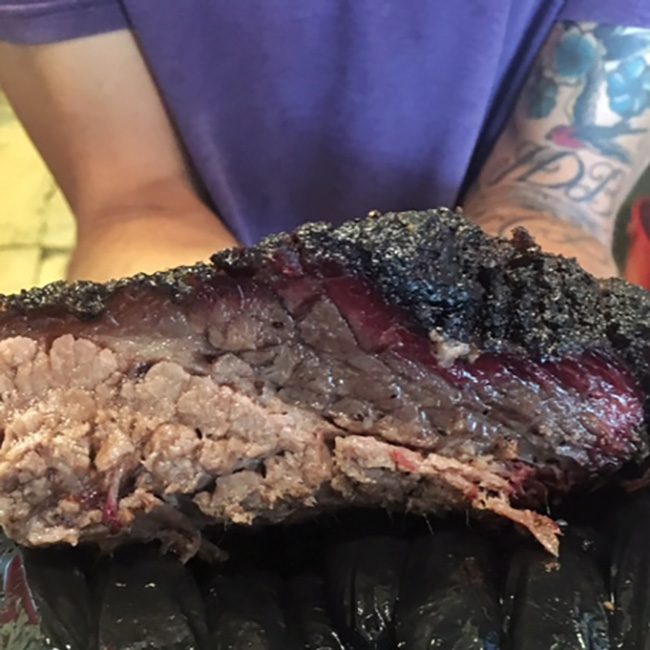 The moist brisket at Big Cat BBQ

The Pulled Pork is extremely moist and has a beautiful flavor. Normally I'm not a fan because it has tended to be dry in my experience. But not at Big Cat. It has a distinctly singular flavor. The picture below gives you an idea of what the mother ship looks like before the pulling begins. They can make some great smoked pork loin from that as well.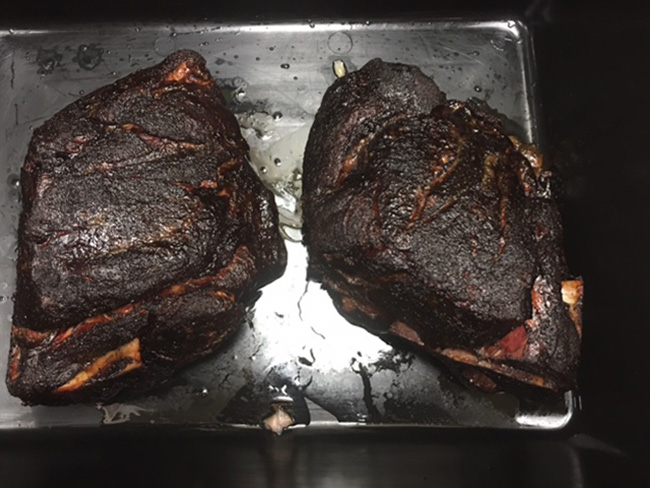 The BBQ pork at Big Cat BBQ
Big Cat has also jumped up into the exclusive group of spots like It's All Good BBQ and Mueller's who make some serious beef ribs. The beef is tender and literally falls off the bone. The level of smoke is spot on. And has added a new twist. He serves a dish of beef sliced directly from the heart of the loin. This is first bite bliss and I actually woke up the next morning thinking about it.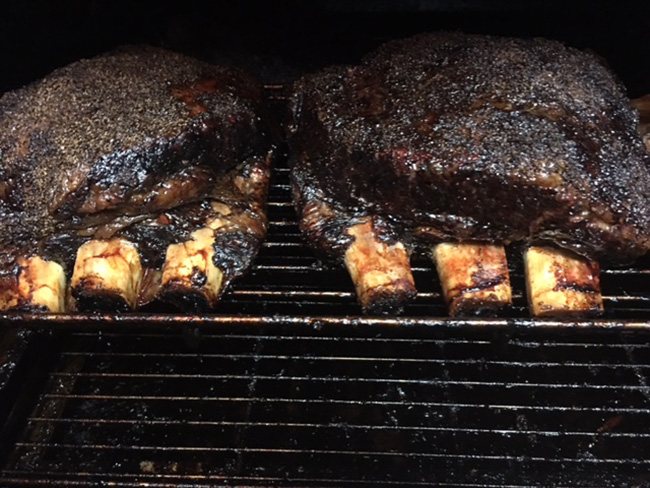 Beef ribs at Big Cat
Most BBQ joints offer sliced smoked turkey. But as you can see from the picture below, Big Cat serves up tasty turkey legs as well. And tasty is an understatement! How about knocking your proverbial socks off? Man this is some flavor. And again, beautifully moist. And tender almost to a fault.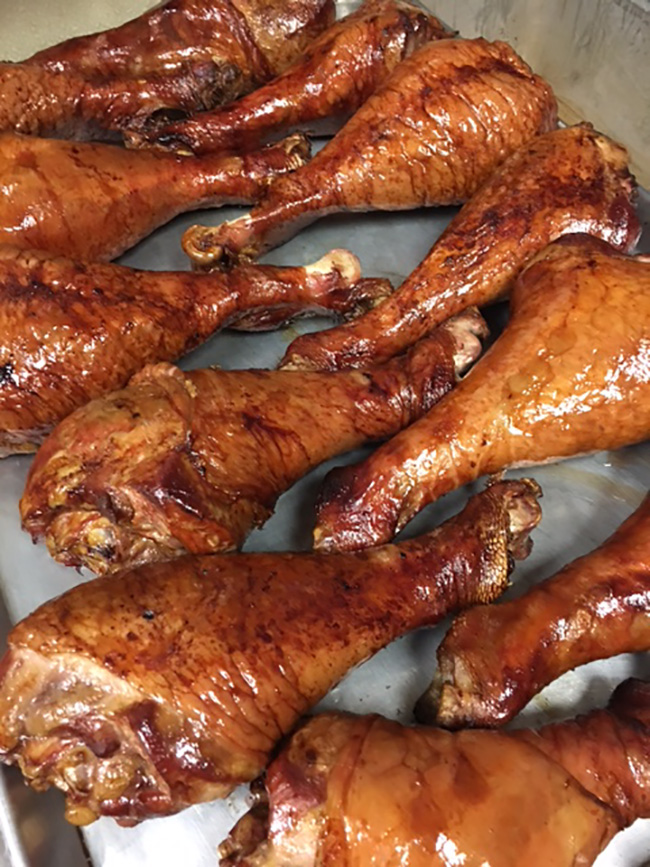 Turkey legs at Big Cat
I've also become a fan of the Sausage at Big Cat. I have several criteria for BBQ sausage. The casing should not be hard or tough. The sausage should be smooth and have great mouth feel. It should have a great back bite and should stand the test of being reheated. Big Cat passes the Sausage test with flying colors and I would highly recommend that you try it if sausage is your preference.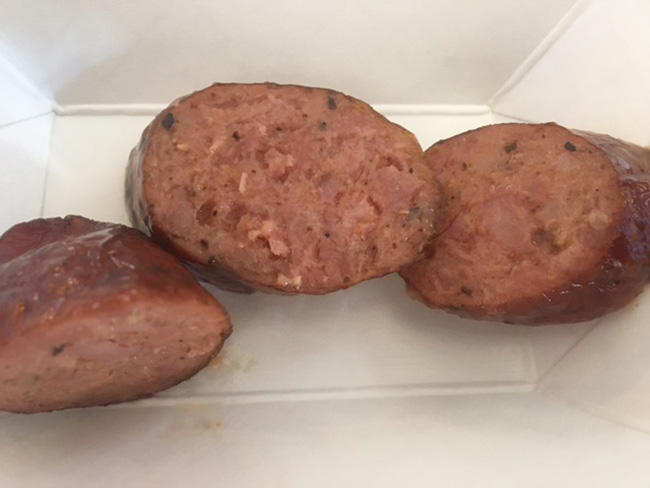 Sausage at Big Cat
Also, when they're available do ask for the burnt ends. This dish speaks for itself!
The sides are abundant at Big Cat, approaching the number that PoK-e-Jo's offers. The mac and cheese is my favorite with the potato salad a close second. And the others are tasty as well.
James Jones is quite a guy and he's just celebrated the 2nd anniversary of quite BBQ joint. Please do check it out!
Big Cat BBQ
401 W Whitestone Blvd, C-100
Cedar Park, TX 78613
(512) 986-7032