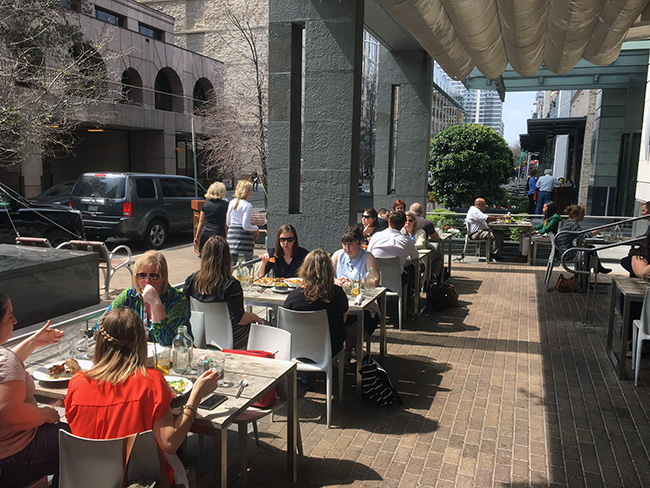 I have never seen such volatility in the Austin area restaurant scene as in the last year. And there's more to come.
aRoma Italian Kitchen on S. Lamar looks like it's about to be sold to a new owner from Italy. We'll keep you posted on that but it's probably safe to say the cuisine will remain Italian.
Redfin Seafood Kitchen up near Four Points off 620 has been attempting to differentiate itself from neighbor Napa Flats Wood-Fired Kitchen. But we hear they may also be heading for a sale in late Spring. Rumor is the potential buyer is from Europe.
Downtown, Il Forte is looking for a buyer. The smallish Italian bistro has been struggling to find its footing, despite very decent food, with a tough 8th St. location.
Another downtown sandwich shop, Rising Roll Gourmet Café at Congress and Cesar Chavez, appears to be in a state of flux. One problem is that you can easily miss this place as it is below street level.
That is not the case with vegetarian Citizen Eatery which took over for the shuttered 416 Bar and Grill on Burnet a few months ago. They appear to be finding a niche.