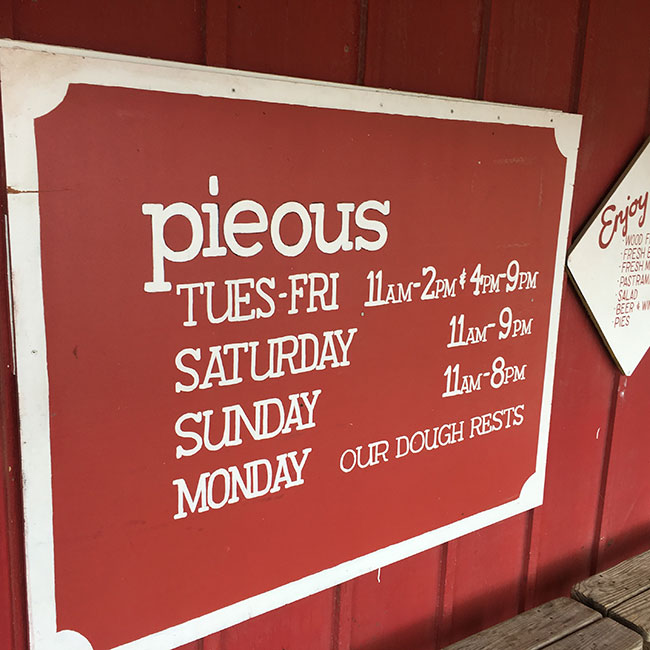 I have a long time Jewish friend who, despite his infatuation with Rush Limbaugh, I have great admiration and respect for.
We were talking about getting lunch the other day and I was a bit surprised about his interest in the pastrami at Pieous which is quite a piece from his house in Northwest Hills.
Then I started thinking about it. He was craving some deli style pastrami and unlike the old days when we had several Jewish delis in Austin, things have gotten a bit thin in that area.
It seemed like just a few years ago when Katz's on W 6th and Manny Hattan's at Gateway Mall were going strong. Manny's was the more kosher of the two but both, if I recall, had great pastrami, chicken Soup, blintzes, bagels and lox, and much more.
Then a long running dispute between father Mark and son Barry spilled over on to the front pages of the AAS and within a year, Katz's was shuttered.
Manny Hattan's lasted a year or two longer until owner Aaron Mayers decided that reduced traffic at Gateway due to several store closures had impacted his gross revenues to the point where going forward was pointless.
Then amidst much media hoopla a guy named Dave Rosen announced the opening of Mastman's Deli on W 6th. This was to be a Glatt Kosher deli (a bit stricter version) which involved Rabbai blessings on occasion. All agreed that Mastman's was going to be just what downtown needed until after numerous delays it became apparent that the place was never going to open.
Rosen was a con artist who fleeced a number of investors and architects/builders out of thousands and has somehow avoided taking up residence in Huntsville.
Probably the best place to try kosher dishes is at the HEB on Mesa in Northwest Hills. Not surprisingly this store is at the heart of the most densely populated Jewish community in the city.
And there is the New World Deli on Guadalupe and Fricano's which offer good pastrami.
But as for the real Jewish deli my friend and I have been craving, it looks like we'll have to wait a while longer. So it's off to Pieous for their moist pastrami on sourdough. It is a great sandwich.
Footnote: Because Jason's Deli calls itself a deli, that in no way qualifies it for inclusion in what we've been discussing.