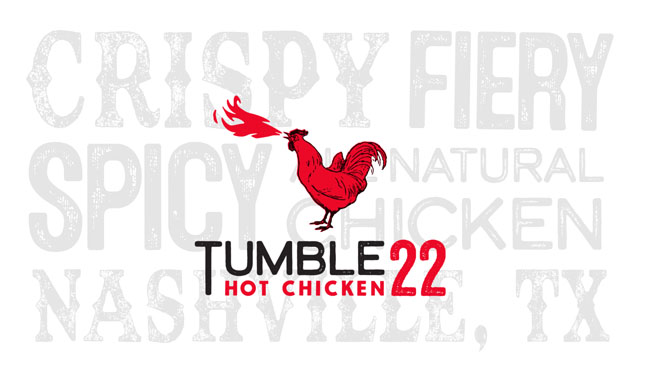 Austin's fried chicken scene just ramped up another notch with the opening of Tumble 22 Hot Chicken on W. 5th. St. The formal opening date is Monday, May 8th.
Tumble 22 is the newest venture of chef Harold Marmulstein, who staked his claim with the Salty Sow on the East Side. It's hard to believe that 15 years ago you couldn't find bone-in fried chicken in Austin if your life depended on it. Now we are inundated with a variety of styles and recipes. Tony Haller deserves much of the credit for this as he pioneered Tony's Southern Comfort at E. 6th St. and Waller many years ago.
So good luck to Tumble 22. I may violate may first month rule and head there for the opening.
Tumble 22 Hot Chicken
1120 West 5th Street (Corner of 5th and Walsh)
Austin, TX 78703
Open 11 AM – 5 PM, 7 days a week
www.tumble22.com