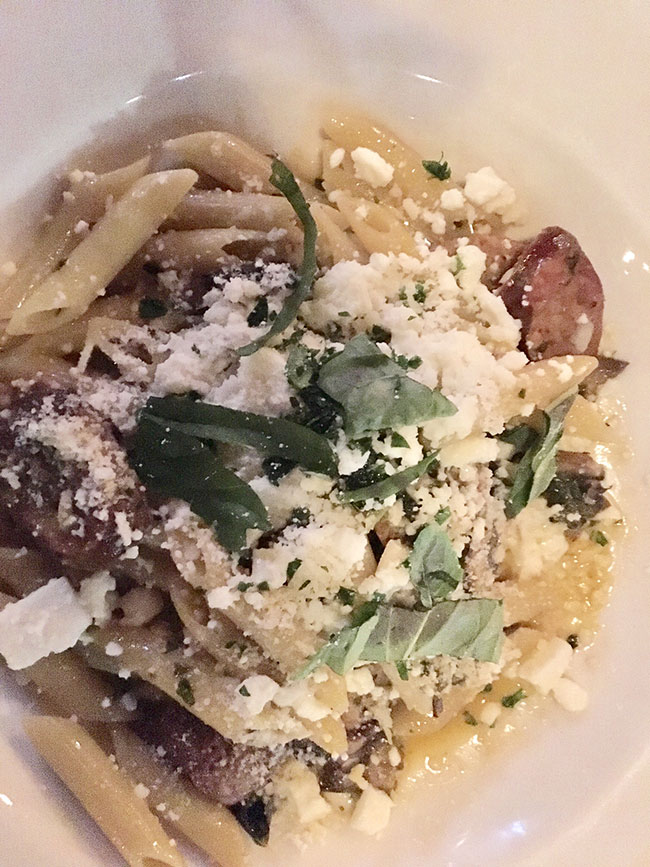 The astonishing change in the Lakeway landscape continues with the gigantic HEB and dozens of retail establishments, including a number of restaurants that spread out to the east off Highway 620.
Trattoria Toscano is one of the newer restaurants on this landscape. Owned by Stan Adams, the man who finally gave Austin a decent pizza with his Brick Oven group. The chef at Toscano also prepped at Sienna, the Tuscan-style restaurant at 2222 and 360 that the Adams group opened as its first fine dining restaurant.
The cuisine at Toscano is Italian and the restaurant has a very commodious vibe. The bar and lounge area are to the left while the main dining room is to the right. It's got a nice feel to it and I can't stress the importance of that as part of a relaxing and enjoyable evening.
A very important thing to me at any upscale restaurant is the soup or Zuppa. I've tried several at Toscano: a mushroom and barley soup that was very mellow with terrific mouth feel and and a spicy minestrone that was pretty much spot on for that genre.
I tried the Chicken Liver Pate on my first visit and while some might find it to be a tad strong on the flavor side this did not diminish the overall quality of the pate for me. It was delightful with the crostini.
The Calamari is bathed in a semolina batter with herb pomodoro and served with a very engaging lemon caper maionese for dipping.
The Insalata Spinachi (Spinach Salad) was a colorful and tasty affair with exceptionally fresh spinach along with strawberries, blueberries and almonds. The salad dressing was a lemon honey citronette which I thought was delicious but my wife found it to be a little too lemony. She opted for a creamy Cesar dressing which worked for her.
I tried the Penne Salsiccia which was absolute spot on. I opted to hold off on the capers on my dish to reduce the salt but the sausage was excellent and the garlic olive oil and feta rounded out the perfectly nuanced flavors. The quill pen (Penne) pasta was appropriately al dente. Nice dish.
The Capellini con Gamberi showcased plump Gulf shrimp in a tomato and white wine sauce with angel hair pasta (which was the perfect choice for the sauce). If you are a shrimp lover this dish is for you. The sauce is redolent of shrimp and has that unique flavor characteristic of Texas's favorite shellfish.
We will definitely be back to give Toscano another try. The Braised Wild Boar awaits!