There's something cool going on at the Oak Hill Plaza shopping center at the Y in Oak Hill. Two new and really decent restaurants have opened in the past month.
We talked about EurAsia Sushi Bar & Seafood several days ago and just down the sidewalk we now have Slab BBQ & Beer. They've taken a somewhat different approach to their barbecue: with the exception of pork ribs, all other smoked 'cue is served sandwich style.
This is locally owned by Mark Avalo and is his second brick and mortar location in what began as a food truck down on campus. My first taste was very encouraging and I look forward to a return visit.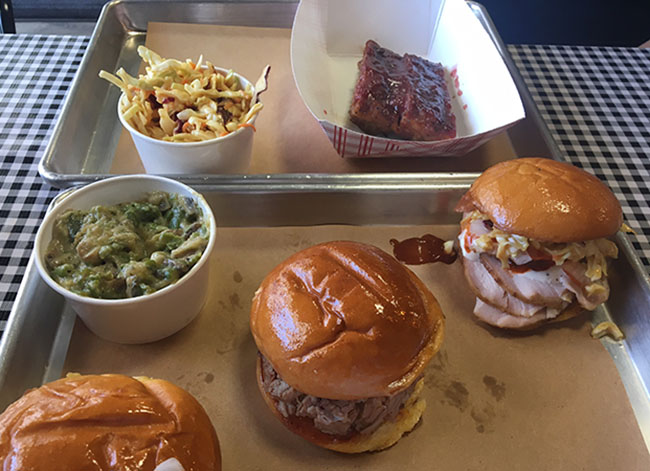 Slab BBQ & Beer
7101 W. Hwy 71, Suite E-1
Austin, TX 78735
www.realdopebbq.com