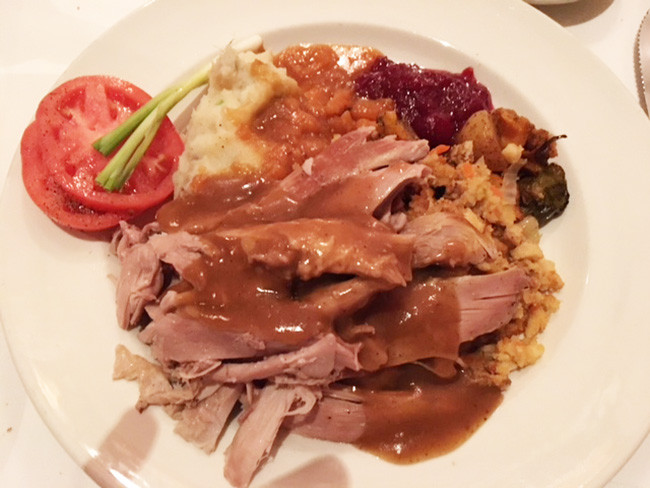 Each year the time-honored traditions of Thanksgiving dining centered around hearth and home fade further away in the rearview mirror of our overly busy lives. So, let's assume that many of you will be enjoying your holiday dining away from your kitchens and dining rooms. Here are some great dining choices.
Trio
Best holiday brunch in the city. Elmar Prambs runs the show as he has since 1986. Pricy but terrific buffet. Be persistent when trying to make a reservation. They've been known to open a ballroom or two when the demand gets high enough.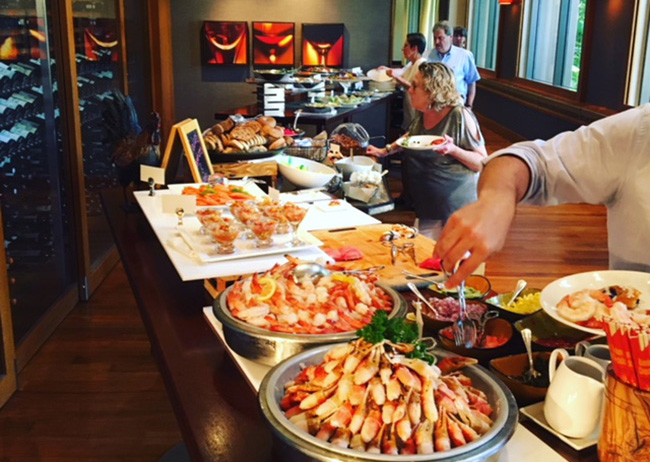 Trio's holiday brunch
III Forks Steakhouse & Seafood
We dined here on the prix fixe menu last year and for $49 it was the best turkey I've had in ages. You can also get one of their absurdly good ribeyes from the regular menu. The place is uber comfortable while being very classy. Great wine list!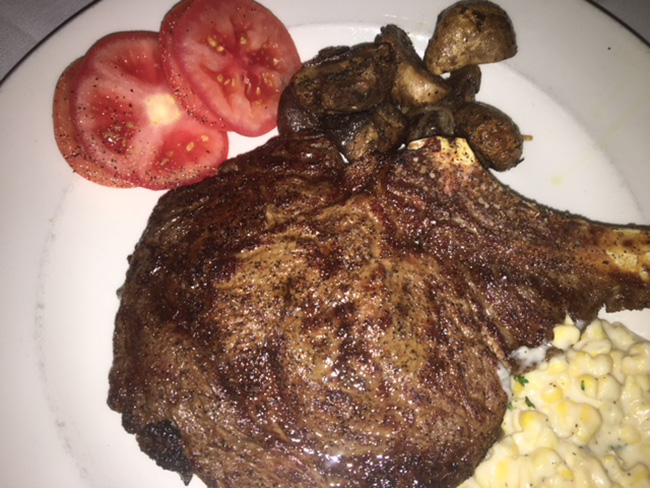 The amazing ribeye at III Forks

Kerby Lane Cafe
This is good, solid and dependable food. Explains why they've been around so long. I actually ate blueberry pancakes here one year for Thanksgiving when the kids were smaller. The cakes were great. 🙂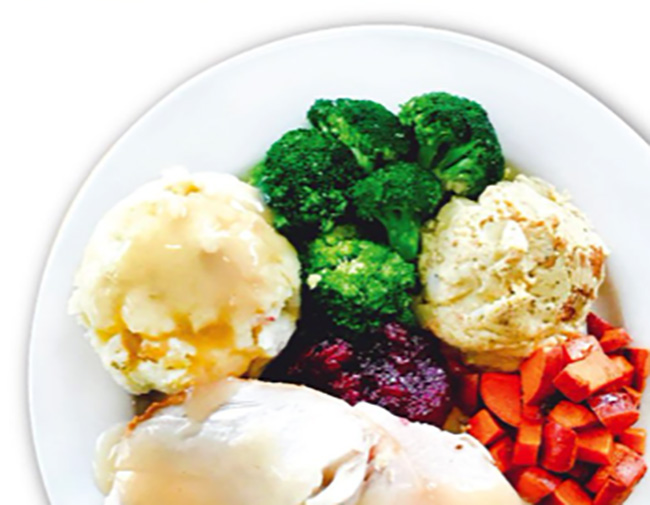 Kerbey Lane Cafe's Thanksgiving feast
Wu Chow
C.K. Chin has got a damned good restaurant named Wu Chow going in the downtown 5th Street area. Killer scallion cakes and outstanding Shu Mai. Oh did I mention this is Chinese?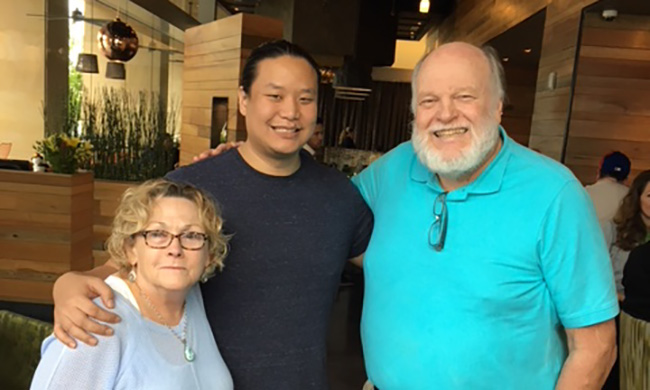 Rob and Marge with C.K. Chin of Wu Chow
24 Diner
We've shown a picture of the sweet potato hash to give you an idea of the diversity of this terrific restaurant. Open around the clock as the name suggests. Turkey is great to but that does not go for 24 hours.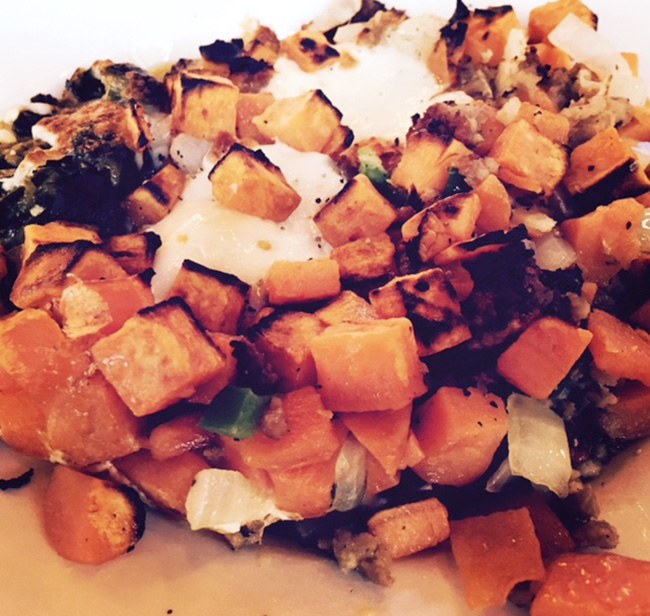 24 Diner's sweet potato hash
Hoover's Cooking
The professor emeritus of Southern comfort food, Hoover Alexander is my hero. His Manor Road joint is as good as the genre gets.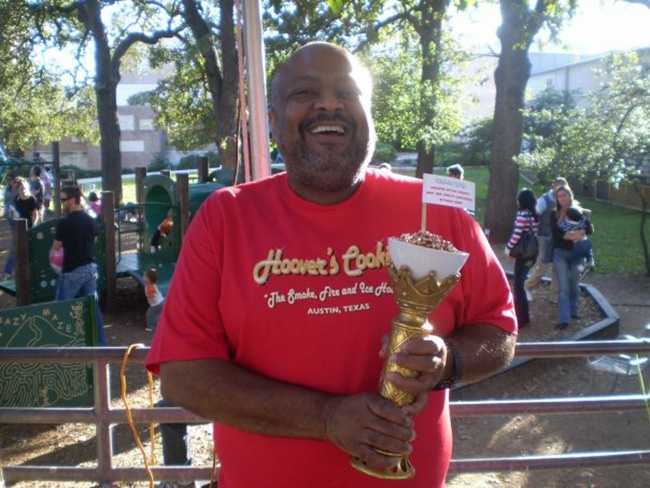 Hoover Alexander – the dean of southern comfort food
Estancia Churrascaria
What better way to celebrate Thanksgiving than with Brazilian-style skewered meats and an amazing salad bar at this place off of Jollyville Road. Tastier and cheaper than downtown rival Fogo de Chao.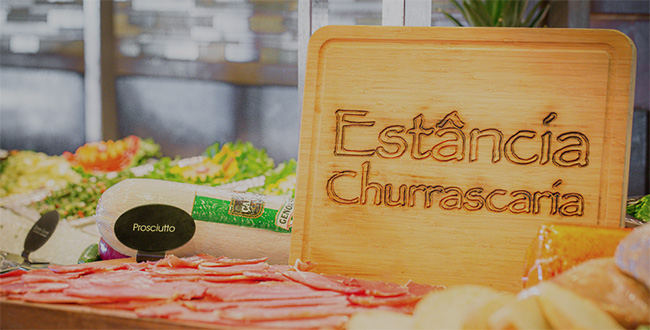 Hao-Q Asian Kitchen
Beautiful mix of Vietnamese and Chinese on Far West Blvd. up from Biderman's Deli. The Vietnamese egg rolls are sinfully good as is the Salt and Pepper Shrimp. Hong and Young are a very talented couple and I just adore this place.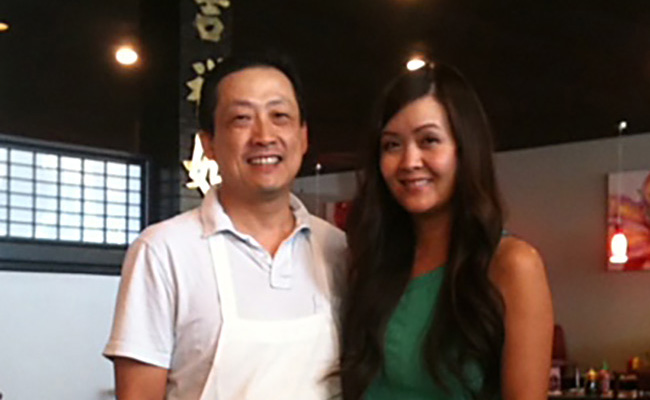 Young (left) and Hong Quach of Hao-Q Asian Kitchen
Moonshine Grill
Brunch from 9-3 $28 pp kids half price. This has been a favorite of ours since they took over their spot on Red River some 15 years ago. Chuck Smith and Larry Perdido also later started Hopdoddy on South Congress.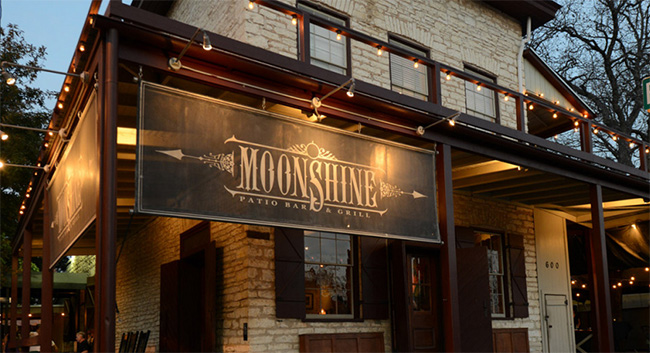 The Russian House
Who said that Thanksgiving has to be limited to the U.S?
The Russian House always has had a good one as you can see below.