After having had several memorable dinners at Jobell Café & Bistro on Highway 12 in Wimberley over the past year, I recently had a chance to finally try their lunch. Big question: what the hell took me so long?
Jobell takes on an inviting glow as shafts of light from the noonday sun illuminate the dining room. Different vibe from evening dining, but equally appealing.
No less appealing was our first course: the shrimp dumplings. The delicately steamed minced shrimp were lightly sautéed. The wrapping was tender with just a hint of crispiness and the soy dipping sauce with a hint of ginger was spot on.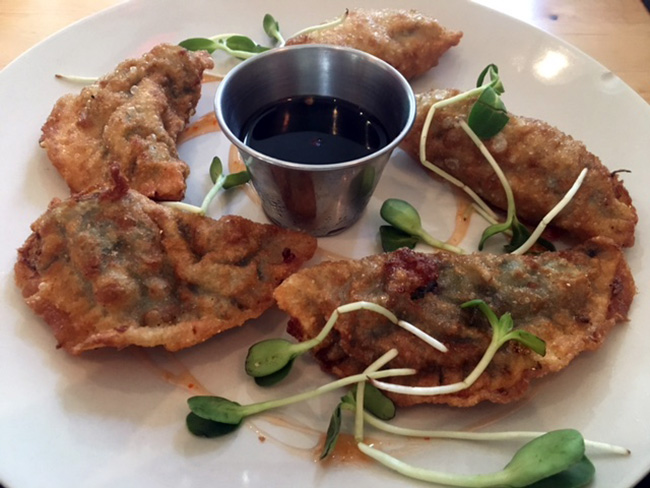 The shrimp dumplings at Jobell
The baked brie was another good starter. The luscious blueberries further enhanced the brie and together they were a smash with the crostini that accompanied the dish. Talk about an amalgam of flavors. By far one of the better dishes of this ilk in the area!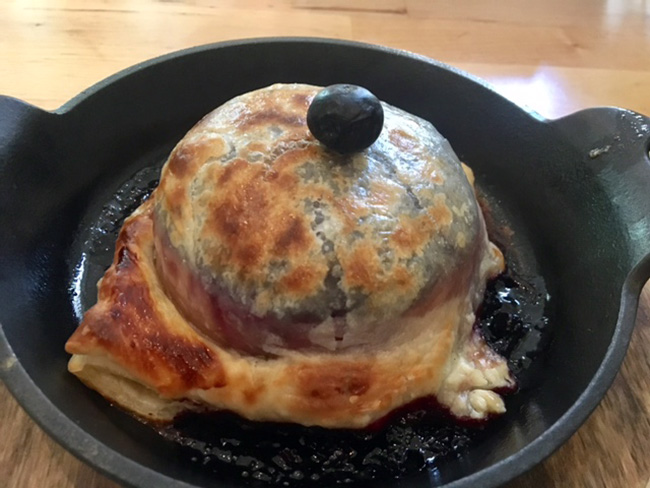 Jobell Café's baked brie

Next was a totally unexpected surprise: the Beef Stroganoff Soup. Lacking only the noodles that we in America expect with traditional Stroganoff, the soup made up for it with delicately sliced mushrooms. I've never tasted anything quite like it. The soup was on the dense side as one would expect with the beef, but the flavor was quite pleasant. Definitely recommended!
The sandwich menu was lengthy but we settled on three choices. First was the patty melt. I've had many patty melts over the years: the good ones, invariably, are moist yet possessed of a crisp and engaging texture. Such was the case with Jobell's version. The onions were a tad over-caramelized but that was a minor blemish. I would order it medium.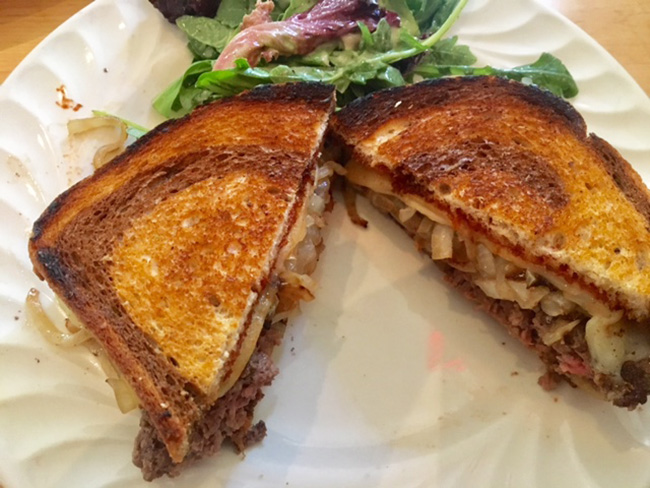 The patty melt at Jobell
We then tried the Cubano sliders. I loved Jobell's description of the main ingredient as a mojo pork tenderloin. Indeed, the pork had that mojo kick to it which ramped up this classic sandwich to a very appealing taste level. The other usual ingredients were all intact, resulting in one slightly different but very good sandwich.
The final choice was the BLT with fried green tomatoes. My wife ordered an avocado with it as well which I wouldn't have done because of the roasted garlic aioli, but she loved it. And I must admit, it was very tasty.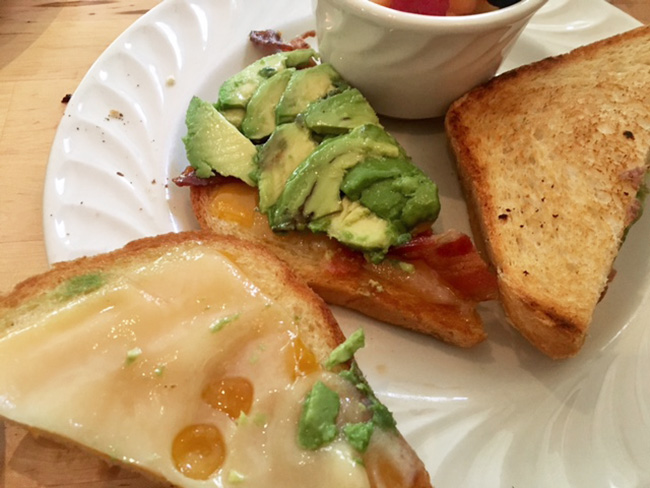 Jobell Café's Fried Green Tomato BLT

So there you have it. Great lunch and service  in a comfortable Hill Country environment. Jobell Café & Bistro continues to move toward a spot in our Top 25.
Jobell Café & Bistro
6920 Ranch Rd 12
Wimberley, TX 78676
(512) 847-5700