One of my favorite parts of my job is anticipating the roll out of a new menu and then getting to actually taste the culmination of the ideas that I heard discussed turned into new and flavorful dishes. So my last tasting at Jobell Café & Bistro was a memorable one, particularly with all the new dishes being introduced.
The first dish I tried was a scrumptious and texturally perfect Chicken Carbonara Risotto. The arboreal rice is perfect for this dish and the mouth feel is exquisite. It was a trifle heavier than I'm used to but I did not find this in the least bit troubling. In fact it actually enhanced the dish! Highly recommended.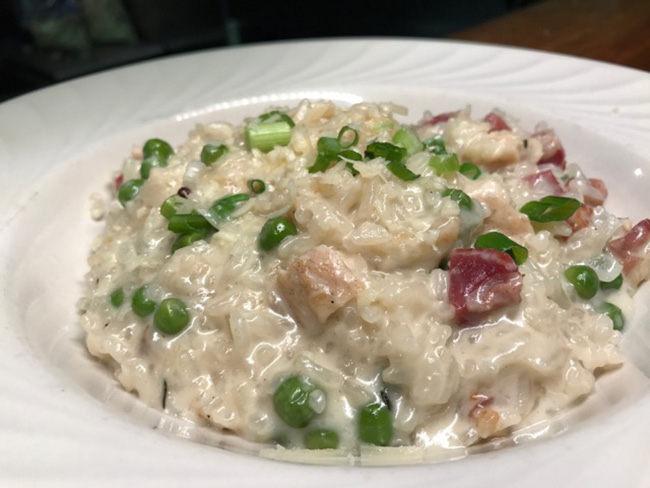 Chicken Carbonara Risotto
Another dish that resonated with me was Jobell's version of Poutine, the famous Montreal dish that blends crisp pommes frittes and curd with a rich brown gravy. At first glance it looked like the gravy might be a bit strong but it was spot on. Another recommendation.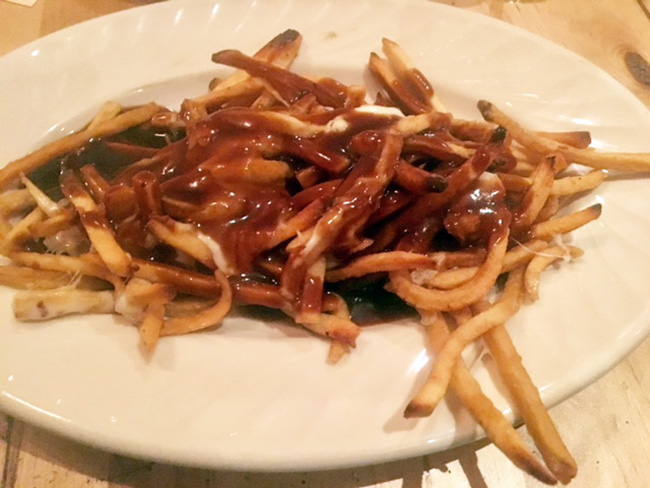 Jobell's Poutine
The special that night was a Moroccan Tagine, a lovely dish with saffron rice and harissa spices. The main ingredient that night was chicken, and although I generally prefer shellfish in a Tagine (moisture) the chicken held up. You may have to ask for this one if your server doesn't mention it.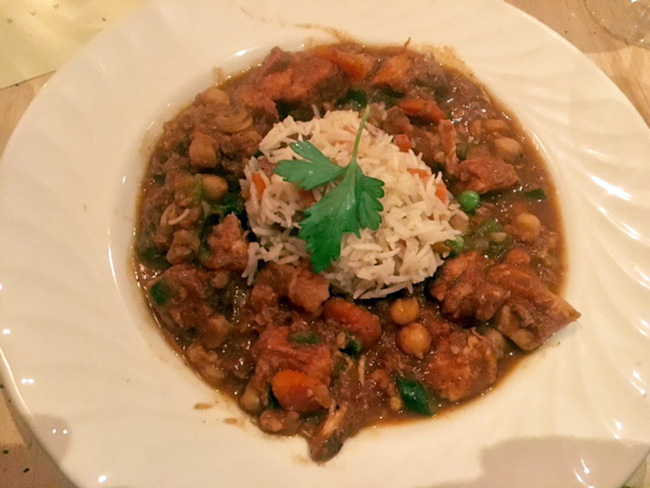 The Moroccan Tagine
I didn't get a chance to try the organic grass fed longhorn New York Strip. But take a look at the picture below and tell me if you're not intrigued!!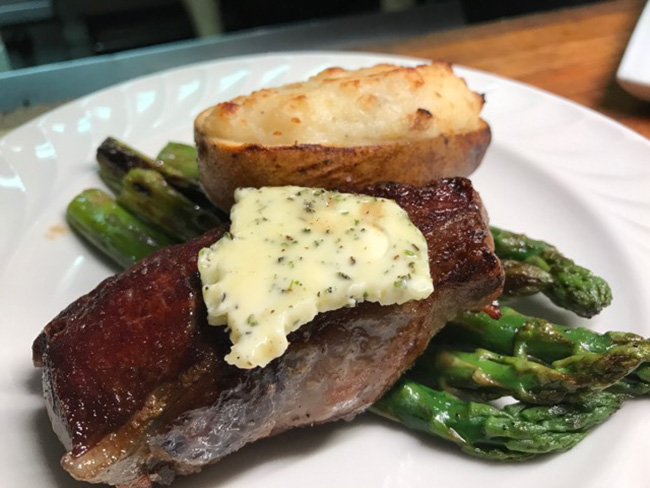 Organic grass fed longhorn New York Strip
Likewise for the Brazilian Churrasco (skirt steak with chimichurri). This is first on the list for my next visit.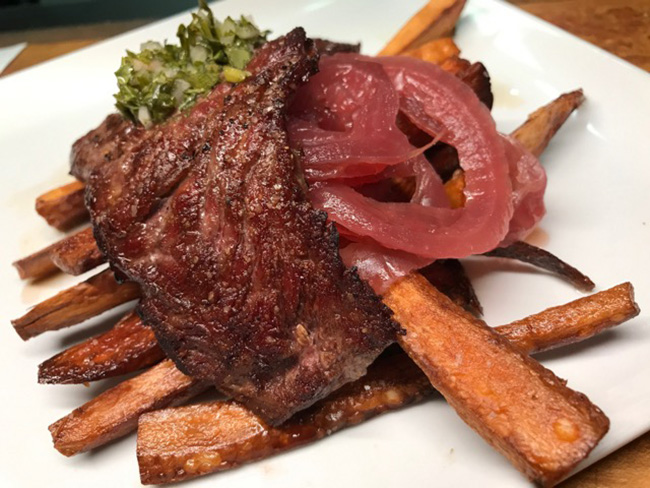 Churrasco (Brazilian skirt steak with chimichurri)
I have always had issues with local attempts at Shepherd's Pie. They're usually cloyingly sweet or overstuffed but I think Jobell's Venison Shepherd's Pie is going to ring the bell, so to speak. Only had a small taste but it was enough to get me interested for the next visit. Love the idea of using venison.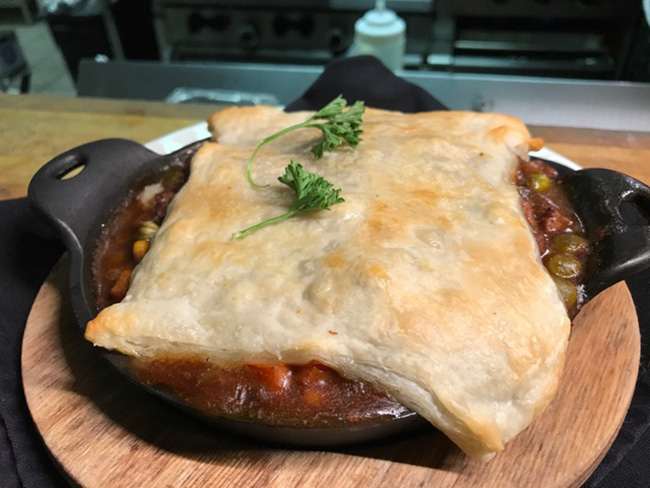 Venison Shepherd's Pie
One of the many areas where Jobell stands out is in their vegetable dishes. This was true for the crispy Thai Chili Brussels Sprouts. First bite fire set the stage and it was primal mouth joy after that. The texture was perfect (usually the cause of issues with brussels sprouts) and I loved the idea of the Thai chili accent.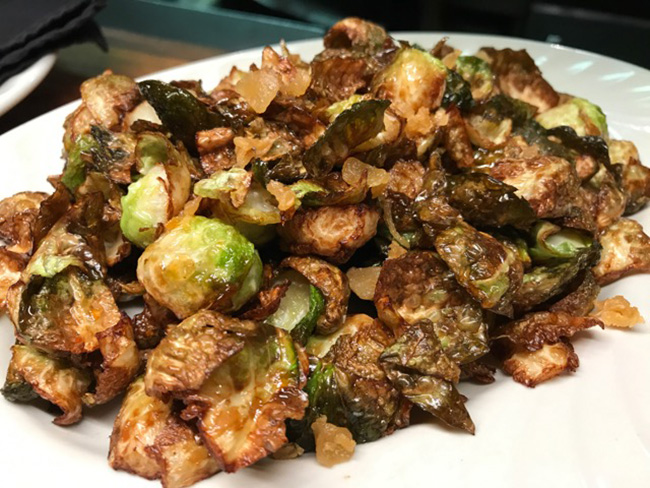 Thai Chili Brussels Sprouts
Well, this should give you some sense of what's new at Jobell. This restaurant has stepped up and joined Creek Road Cafe in Dripping Springs to provide some real dining pleasure along Highway 12!!!
Jobell Café & Bistro
16920 Ranch Rd 12
Wimberley, TX 78676
(512) 847-5700