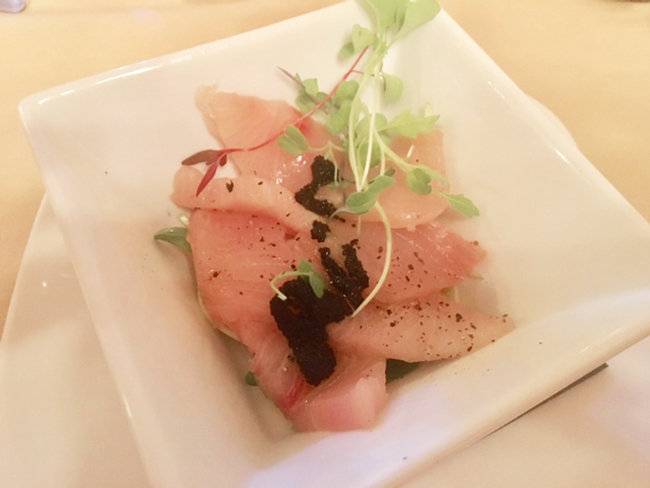 Some time ago Homespun Kitchen and Bar in Dripping Springs began handing out survey forms to its customers asking them about their favorite styles of cuisine. The idea was to take the results and create a series of Tuesday menus reflecting those choices. This is an ambitious task for a restaurant that primarily does New American and comfort-style cuisine. But the chef and his team have been more than up to it.
The first menu was Italian and the food was excellent. Subsequent menus have experimented with Indian (wonderful samosas), Greek (superlative baklava), Mexican and others. All the dinners have been good. And the menus are fairly substantial, making the accomplishment even more impressive.
This week the menu is Chinese and no doubt we'll be there. I know of no other restaurant in Austin that really pulls this off and when you think about it, it's pretty cool. Takes a lot of confidence in your chef to do this.