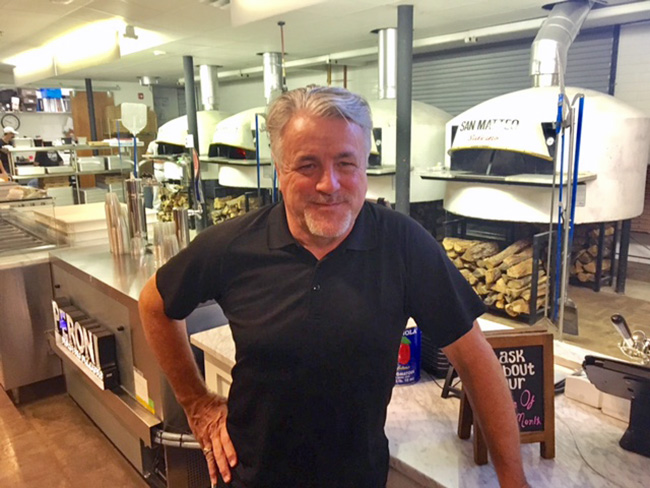 You wouldn't expect a guy named Jimmy Fitzgerald to be running one of the hottest new pizza joints in town. But after a tasting at his new Desano Pizzeria Napoletana on Burnet, I must admit he's on to something. In fact, the first moment I walked in I could tell by the smells wafting out the door that I was going to like it.
Jimmy and his well-trained crew use four ovens that burn oak and hover between 750 and 800 degrees. Virtually all his ingredients, from the flour to the olive oil, are imported from Italy. And his flavors are authentic.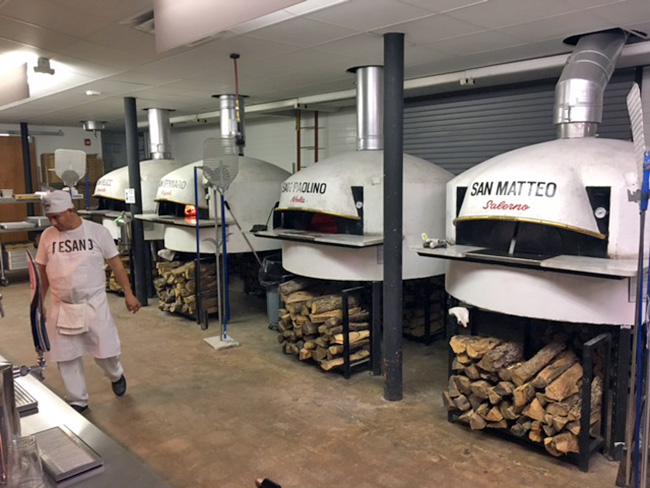 The Four Ovens at Desano
My favorite pizza was the San Gennaro which is an aromatic pie with sausage, peppadews, caramelized onions and a crispy yet chewy crust with the right amount of char. I was mightily impressed. Nothing fancy about place, but when did that ever matter with a good pizza joint?
Pizza Wars 17 is coming out soon. Thought I had my list ready to go, but Desano might have thrown a fly in the ointment! We shall see.
Oh and did I mention he also owns Bob's Steak & Chop House downtown? Talk about diversIty.
Desano Pizzeria Napoletana
8000 Burnet Rd.
Austin, TX 78757
(512) 323-2426