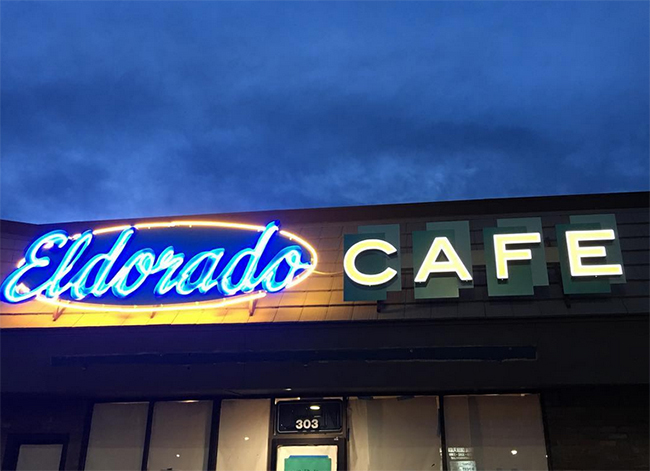 We have a new Latin restaurant that just opened off Anderson Lane at the site of long-time Middle Eastern spot Alborz.
Eldorado Cafe is the brainchild of Joel Fried and his wife Joanna. Fried has deep roots in the Austin food community that go back to Jean Pierre's Upstairs (Jean now runs a pizza joint in South America), Vespaio, and most recently Tacodeli. He is also a fan of Latin American culture, hence the decision to open Eldorado.
The core food offerings though will be a bit different from the normal Tex-Mex we are so used to seeing here. There will be a roasted chile verde, Fried's homage to Chinese spare ribs, and Cuban style carnitas (haven't had a good one of those since Cantina Laredo closed). Eldorado will serve breakfast, lunch and dinner (which I like) and should be a good fit for the area.
Eldorado Cafe
3300 W. Anderson Lane, Ste. 303
Austin, TX 78757
(512) 420-2222