Oasis at Lake Travis Chicken Fireballs
The Chicken Fireballs at The Oasis are irresistible – love these fiery little doodads!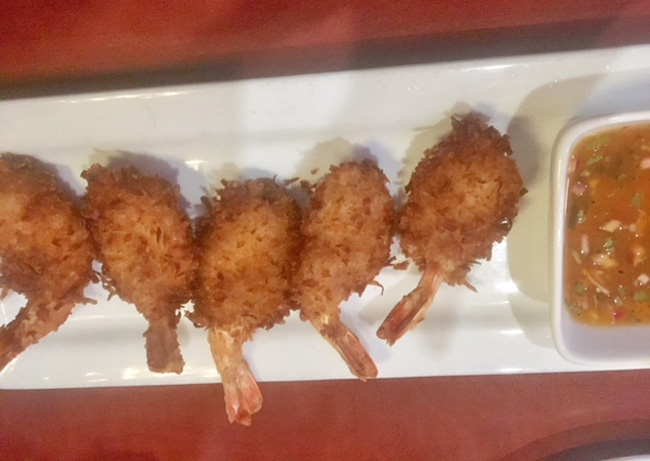 Coconut Shrimp at Café Blue
Can't get away from this crunchy and savory delight from the creative mind of Café Blue's Chef Ben Nathan. Great as an appetizer or entree.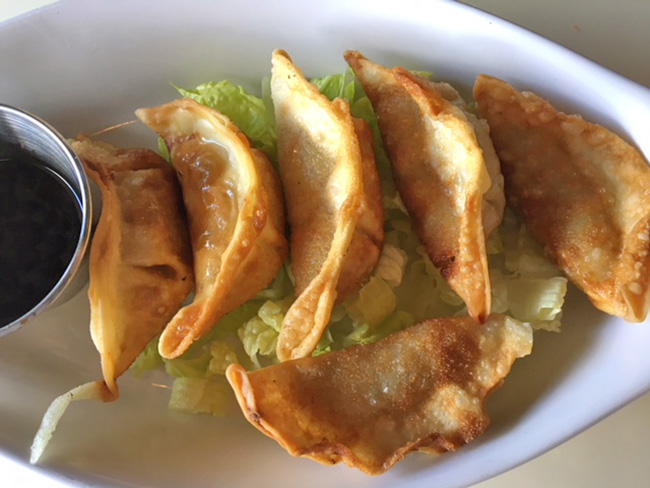 EurAsia's Gyoza
An unexpected pleasure at EurAsia Sushi Bar & Seafood: perfect pork dumplings done Japanese style!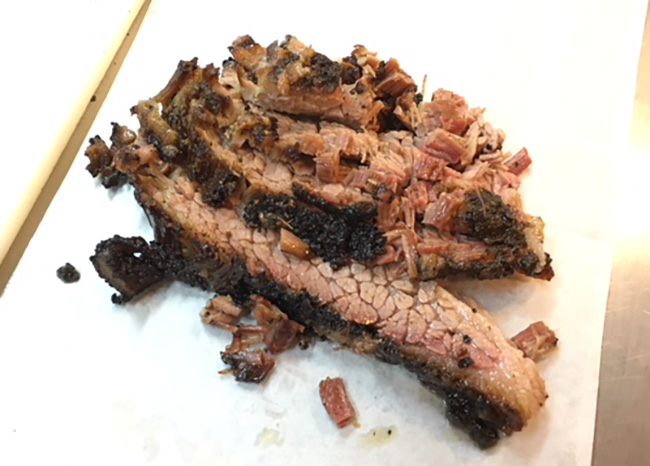 The moist brisket at Rudy's
Every bite of Rudy's Country Store's moist brisket works for me. Beautiful smoky flavors that resonate.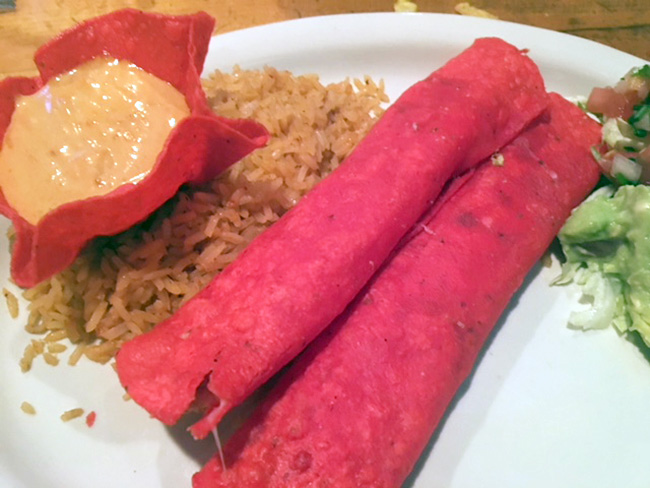 The Texican Café's Shrimp Flautas
The Texican Café's Flautas are first bite delight! Amazing flavors and perfect texture.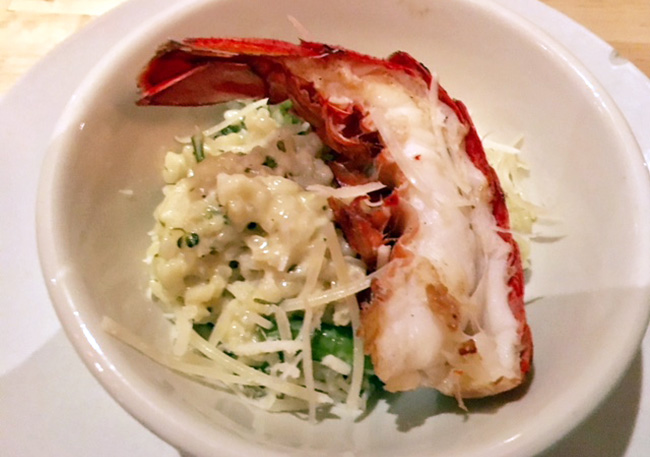 Jobell Café & Bistro's Lobster Tail Risotto
Have to have this Jobell specialty frequently. The risotto beautifully complements the Maine lobster tail.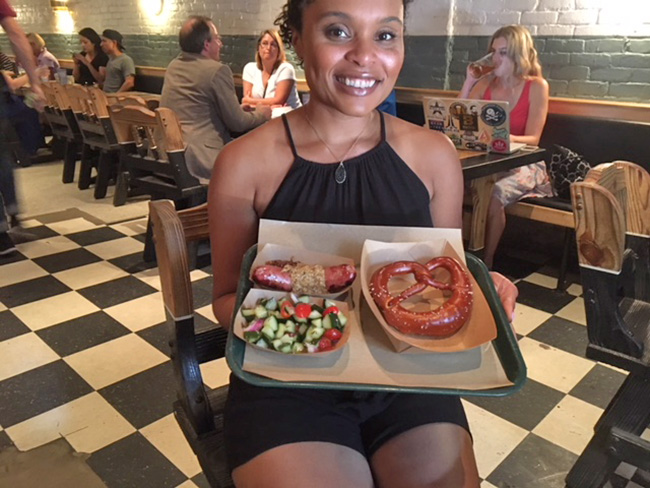 Easy Tiger's Wursts and Pretzels
I always crave the wursts at Easy Tiger and the delicious fresh pretzels from their bakery. Das ist gut!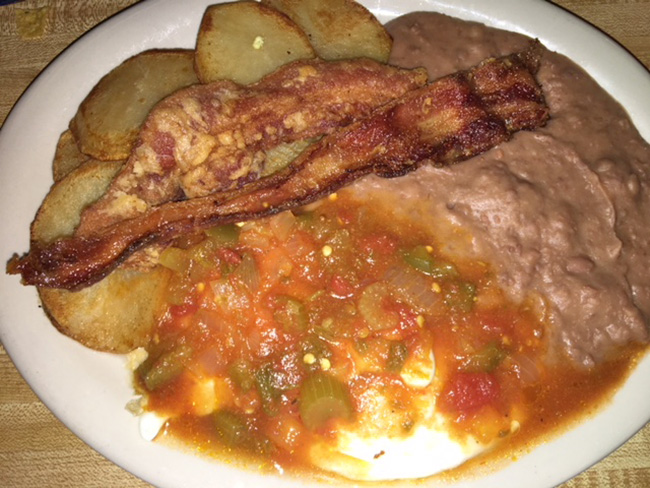 The Huevos Rancheros at Joe's Bakery
In my humble opinion, the Joe's Bakery Huevos Rancheros are the best dish of their kind in Austin.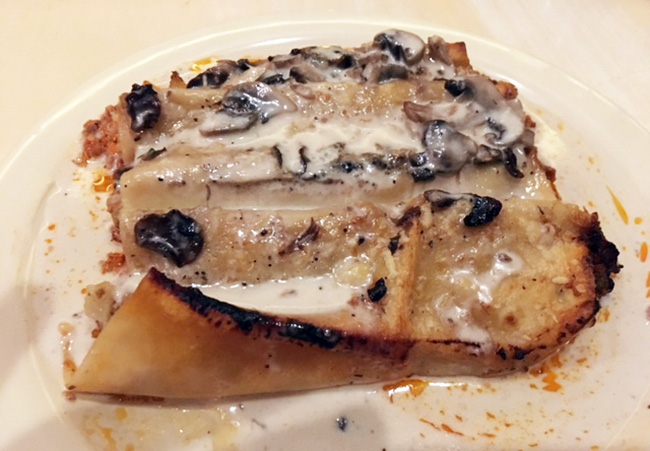 The Numero 28 Pizzeria Canneloni
Numero 28 Pizzeria is a terrific restaurant. Their cannelloni is one reason why!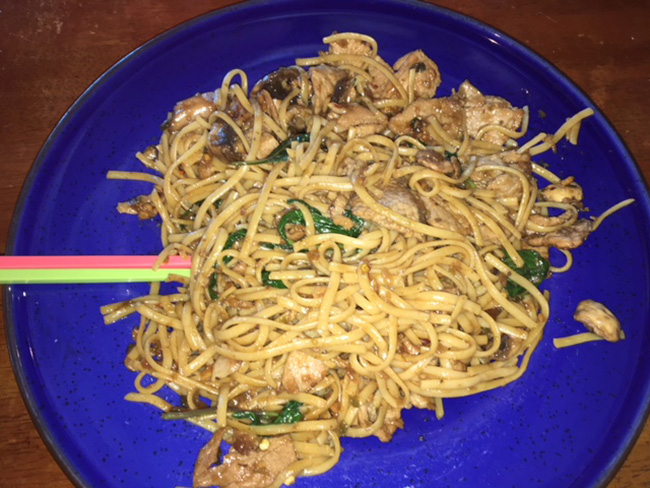 Sap's Fine Thai Cuisines' Pad Kee Mao
Amazing Thai comfort food from the incomparable Sap's Fine Thai Cuisine!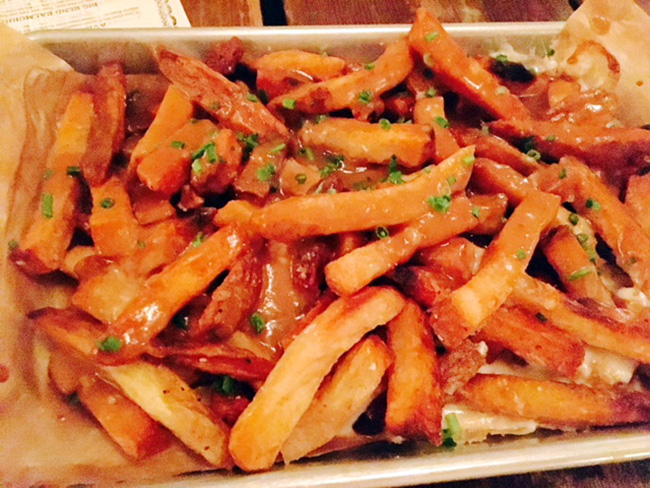 Banger's exceptional Poutine
There's nothing to warm the heart like a classic French Canadian Poutine. The French fries with curd and gravy is the ultimate comfort food. And Banger's Sausage House & Beer Garden nails this one every time.
Epicure's Corn Fritters
The corn fritters at Epicure are another treat for me. This smallish new spot in Dripping Springs is another must visit for foodies.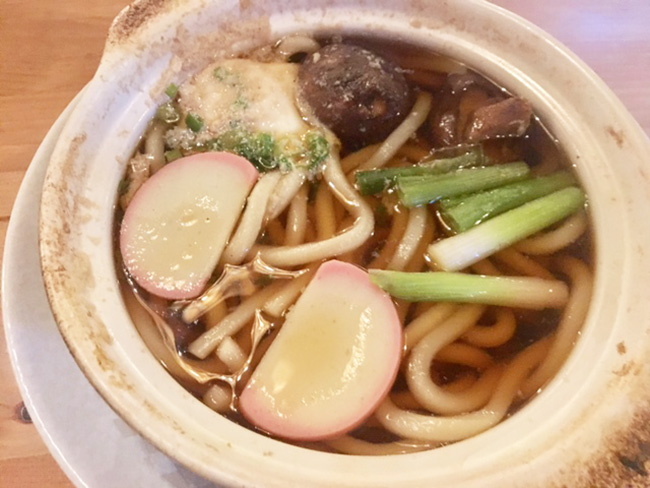 Street's Udon Noodle Soup
How do I love the Udon Noodle Soup at Street? Enough to slurp like there's no tomorrow.