Lunch at Big Cat BBQ with KEYE-TV's Chikage Windler and family.
One thing that is critical to new restaurants is anniversaries. Each one, particularly the first three, is cause for celebration in the arduous restaurant biz.
So Big Cat BBQ on 401 W Whitestone in Cedar Park is understandably pretty buzzed about their 2nd anniversary on August 12th. They should be. Owner James Jones has got some serious Q going on as we pleasantly discovered last weekend as we lunched there with KEYE-TV meteorologist Chikage Windler and her family.
The anniversary celebration will include live music, free beer (as long as the kegs last) and will utilize their spanking new BBQ pit which has just been finished. Hours are from 11am to 8pm.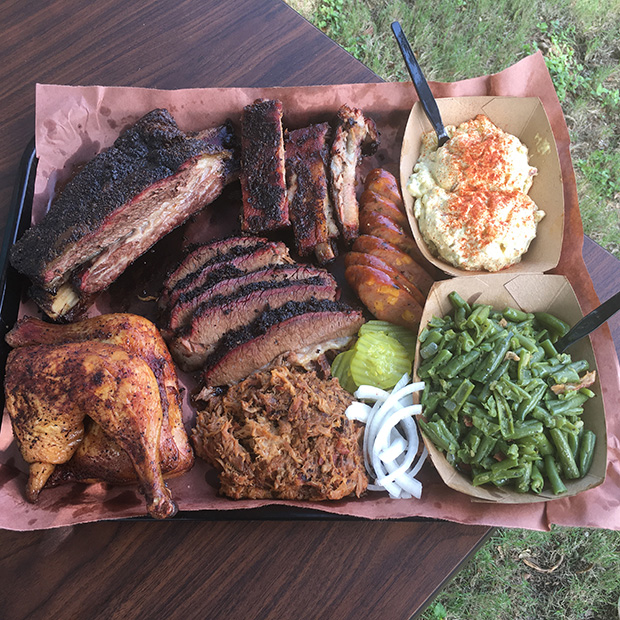 A selection of barbecue and sides from Big Cat.
Big Cat BBQ
401 W Whitestone Blvd, C-100
Cedar Park, TX 78613
(512) 986-7032