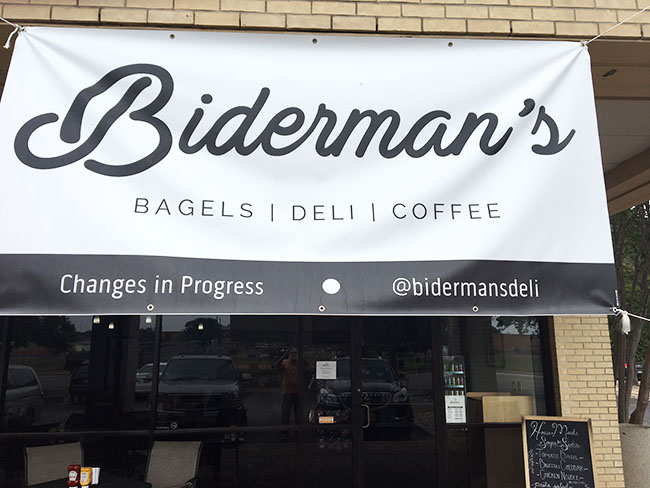 Finally, the closest thing Austin has had in a long time to a genuine Jewish Deli is opening. It's called Biderman's Deli and is located in the strip center on Far West Blvd., just down from Hao-Q Asian Kitchen.
Biderman's will start serving at 7 a.m. and continue until 4 p.m. The variety of fresh bagels looks impressive. There are lots of deli style sandwiches, too, along with latkes and a variety of salads. No Gefilte Fish yet but I understand the owner is looking.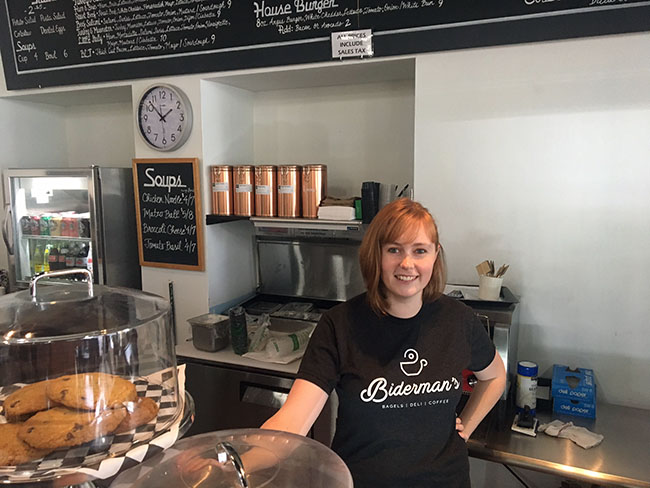 Ironically, I ran into Aaron Mayers last weekend who was the owner of our last real deli, Manny Hattans. He's looking forward to Biderman's Deli as well.
Biderman's Deli
3742 Far West Blvd.,  Suite 101
Austin, TX 78731
(512) 340-1404