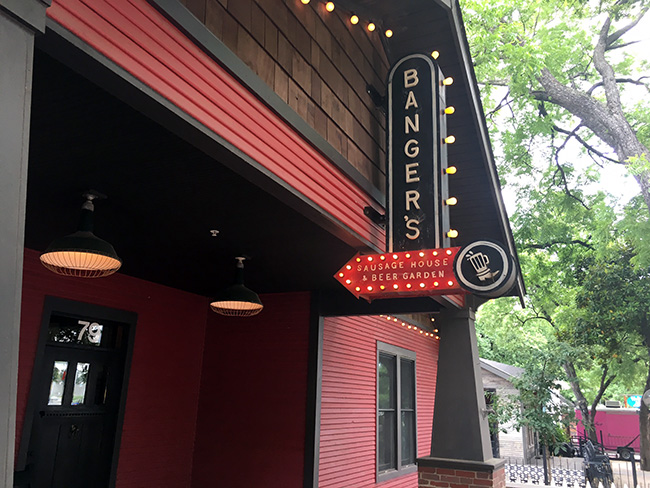 One of the anchors of Rainey Street, Banger's Sausage House & Beer Garden, has announced plans for a massive expansion. Beginning today, March 20th, work will start on converting an adjacent lot into an additional 15,000 square feet of dining, drinking and performance space.
This is a multi-million dollar project that reaffirms how big a player on the Austin hospitality scene not just Banger's itself has become, but the entire Rainey area.
When finished, there will be standing room for 2,000 people in the space and the expansion will allow the restaurant to enhance and expand the extent of its food preparation
And, of course, it will be ready by the time SXSW 2018 rolls around.